Safe and Secure with an Automated Gate
Does your commercial property need more security? As a business owner or manager, you're rightly concerned about who's going in and out of your property. This is especially true if you regularly deal with a flow of people coming in and out of your warehouse, distribution center or retail store.
Benefits of Automatic Entry Gates
Heavy-duty gates with controlled, automated entry are good for locations that require room for large vehicles and want to monitor who's coming and going.
These gates are ideal for:
Energy plants.
Water treatment facilities.
Storage units.
Apartment buildings.
Warehouses.
Distribution centers.
Repair shops.
Why You Need Automatic Security Gates
Automatic security gates:
Keep trespassers out of your building.
Give you a running list of everyone who enters and leaves your building each day.
Track the times your employees enter and exit.
Give you full authority over who can enter your building or lot.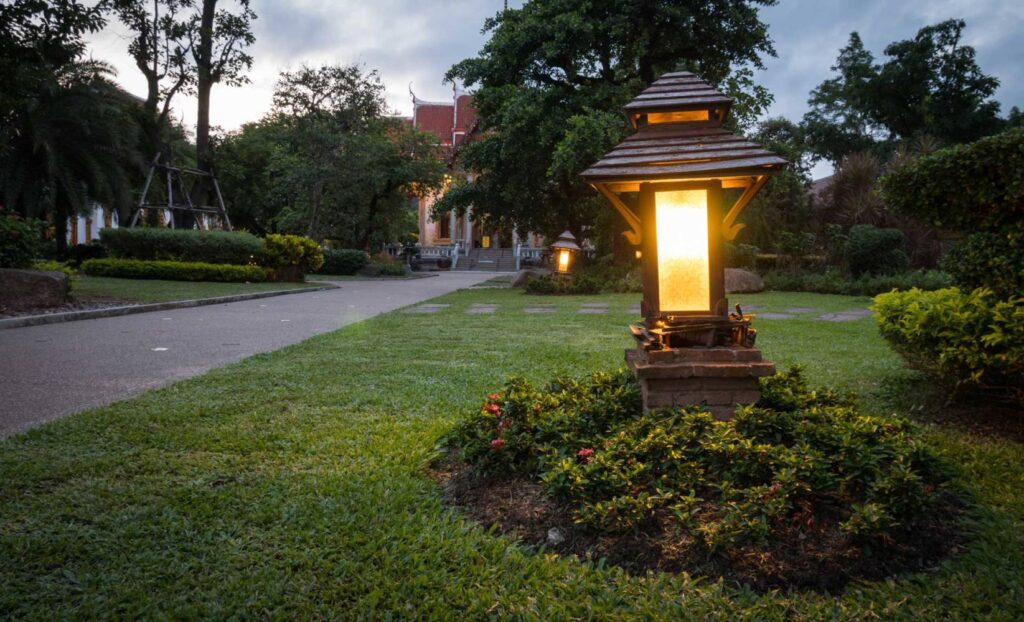 Styles of Automatic Entry Gate
What type of gate do you need? The best gates block all access from the front and sides.
Cantilever Slide Gates
This is one of the most popular styles of automatic gates. In a cantilever slide gate, the front entry door slides in and out on a grooved track. Counterweights and a solid gliding mechanism make these gates move smoothly.
A cantilever gate is excellent at controlling access. It is a low-maintenance, reliable option.
Swing Gates
If you don't have room for a cantilever gate, a swing gate is a good option. Swing gates feature two pieces that join at the midpoint of the entrance and swing away to permit a person or vehicle to enter. These gates are excellent at providing full coverage of your entrance.
Swing gates work for both commercial and residential settings. They are a good choice for homes, vineyards, farms, and ranches.
Vertical Slide Gates
If you are pressed for space, a vertical slide gate is a good option. Vertical slide gates can put high-stress levels on gate bearings. If you choose this kind, be sure that they contain counterweights and rebar footings.
Pedestrian Gate
If you have pedestrian walkways on your property, you can use these to close them during the hours that you're closed. Pedestrian gates typically have a keypad or lock entry system.
Wiring for Security Gates
When you set up an automated security gate, you need three things:
The physical gate.
The gate entry operator.
A keyless entry system.
You should always use a control system that allows keyless control of the gate. Many people also like to keep a physical key as a backup in case the wireless system goes down.
The type of electronic access you use depends on the type of gate you have and the type of controller you feel most comfortable using.
What Type of Access Control Do You Need?
You can choose different types of access control for your security gate:
Keypad electronic access control.
Standalone access control.
Web-based, mobile access control.
Cloud-based access control.
Standalone and keypad systems require users to swipe a passkey or enter a passcode in order to gain entry. These systems provide good entry control at a cost-efficient price, but they don't offer the full level of security and control that you need to ensure full protection. They are best for settings that require minimal security levels.
Keyless, cloud-based and web-based control systems offer more security and better control. They can work with your door readers, motion sensors, system state controllers, smoke detectors and more. A wireless access control system can also integrate with the wireless system that's already in your building.
Stay Secure with SESCOS
Are you ready to add a secure, keyless gate to your commercial or industrial property? Get the peace of mind you need with help from SESCOS. We can show you some great options for keyless gate entry and wire it to your current smart system. When you need the best for your business, you need SESCOS.