Lights, Music + Action – Tips for Setting Scenes
Imagine setting the perfect lighting, music, and temperature for every activity in your life just by pressing a button. With smart home scenes, you can do just that.
Create Scenes Using Smart Home Technology
Scene setting has become all the rage. Professional lighting designers now create custom scenes that combine temperature settings, lighting levels, music, and entertainment systems. There's no need to hire a designer, however. You can use a smart home system to create your own scenes.
Scene Setting Is Easy
Most smart home systems come with easy-to-use scene-setting capability. They also work with your in-home smart assistants. If you have Alexa, you can activate the scenes function to program your Amazon Echo or Echo Dot. You can even control it with Cortana on your PC or laptop.
If you have an iPhone, just download the Home app to get started.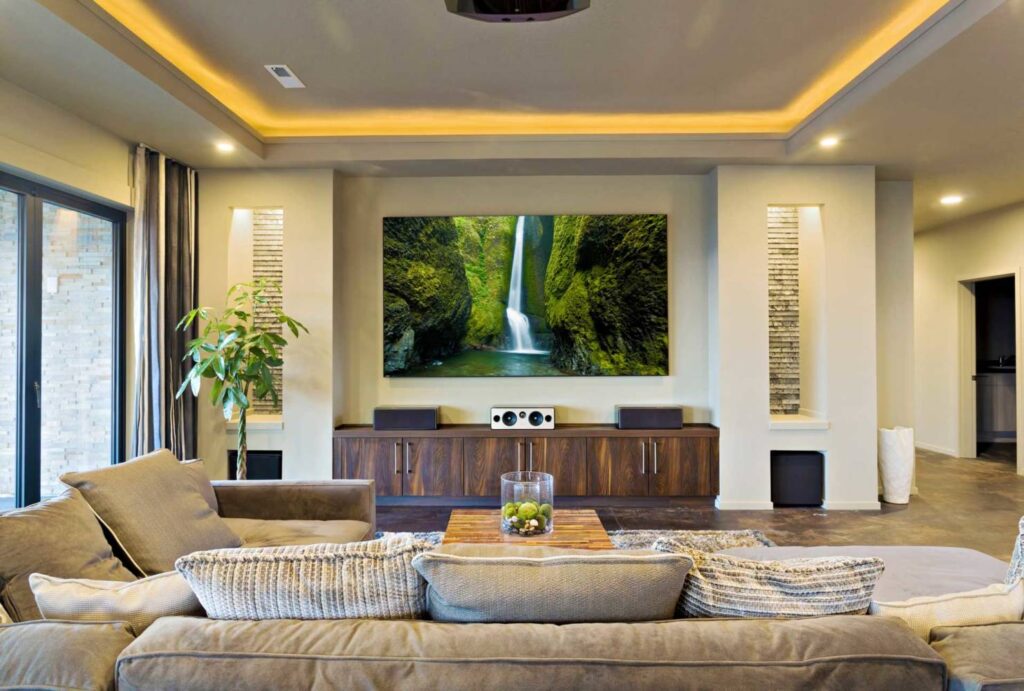 Activate Your Standard Scenes
You can activate a favorite scene simply by touching a device or by speaking to a voice-activated assistant. For instance, you can set a scene called Reading Time to turn off all the lights in a room, turn on the lamp beside a reading chair, and turn the music off.
A setting named Morning might turn on a bright overhead light, get the weather update, and turn on a favorite radio station or podcast.
Use a Party setting to dim the overhead lights, turn on under-cabinet lights to highlight food and drinks on the counter, turn on outside lighting, and play your favorite party playlist.
Get Creative With Your Scene Settings
The scenes listed above are all basic, useful scenes that any home can use. Use your imagination to come up with the perfect combination of temperature, sound, and lighting for every part of your life.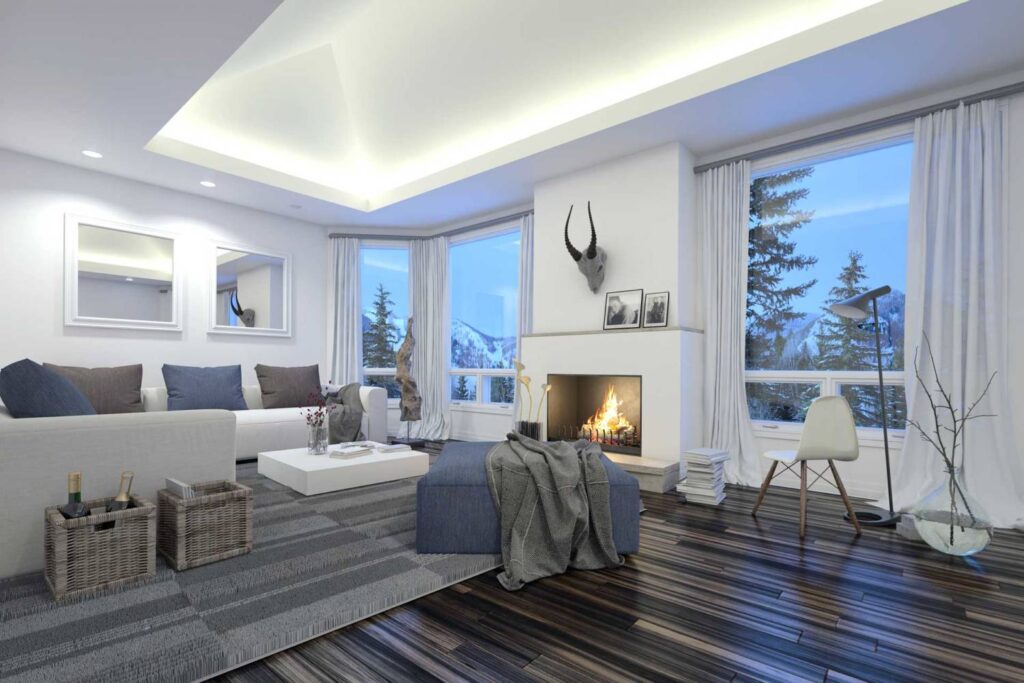 Here are some ideas to get you started.
Fall Football Party: Program your party playlist to play on your outdoor speakers while your smart hub dims the indoor lights, turns on the patio and walkway lights and turns on the big screen TV in your party room. If it's an evening gathering, set it to turn on the garage and driveway lights to help your guests find their way to the party. If you really want to add a special touch, use colored LED bulbs in your favorite team's colors for your outside lights.
Smooth Awakening: Instead of waking to an alarm clock, set your scene to play your favorite music when you wake up. Make waking pleasant by programming your bedroom lights to turn on gradually as your wake time approaches. Using a smart home hub and programmable LED bulbs, you can set the percentage of light you want at various times. For instance, you can set a bulb to start 10% brightness for the first 10 minutes, 25% for the next 10 minutes, and 80% illumination by the time you wake.
Romance: Set the scene for a romantic evening when you press this button. It will dim the lights in the house, turn on the electric fireplace, play your favorite romantic playlist, and turn the temperature to a cozy setting.
Late Night Snack: Program the hallway and kitchen lights to turn on if you wake up for a midnight food run.
Family Movie Night: Turn on the TV, lower the key lights, and turn down the temperature. You can even program the rest of the lights in the house to flash as a signal that the entertainment is starting.
Security: If you hear strange noises at night, hit this scene to turn on your outside lights and your surveillance cameras.
SESCOS Can Help You Set the Scene
Setting scenes for lighting, sound, and temperature is a great way to use your smart home system. If you're interested in setting one up or want to expand the system you have, call SESCOS. We specialize in smart home installations that make life easier and more enjoyable.