Have a Wiring Design Plan? You Should
What electrical needs will your home have in the future? How do you plan for the wiring you'll need? The best way to get a handle on this is to start with a wiring design plan.
What Is a Wiring Design Plan?
A wiring design plan lets you see into the future to ensure you have the right number of boxes, cables, conduits, and everything else you need for safe, complete wiring of everything in your home.
Why You Need a Plan
We're constantly adding new devices that need electricity to our homes. We're used to having internet, phones, TVs, and cable in every room of the house. Now, we've extended it to outdoor areas where we want lighting displays, music, and entertainment while we relax in our pools and backyards.
Security monitors and alarms are important parts of your indoor and outdoor electrical setup. Then there are hobbies like woodworking, gardening, keeping chickens, and operating a greenhouse. Electric vehicles are growing in popularity as people look for ways to reduce fossil fuel use.
These all take large amounts of energy. They may also require their own subpanels or separate electric panels for safety.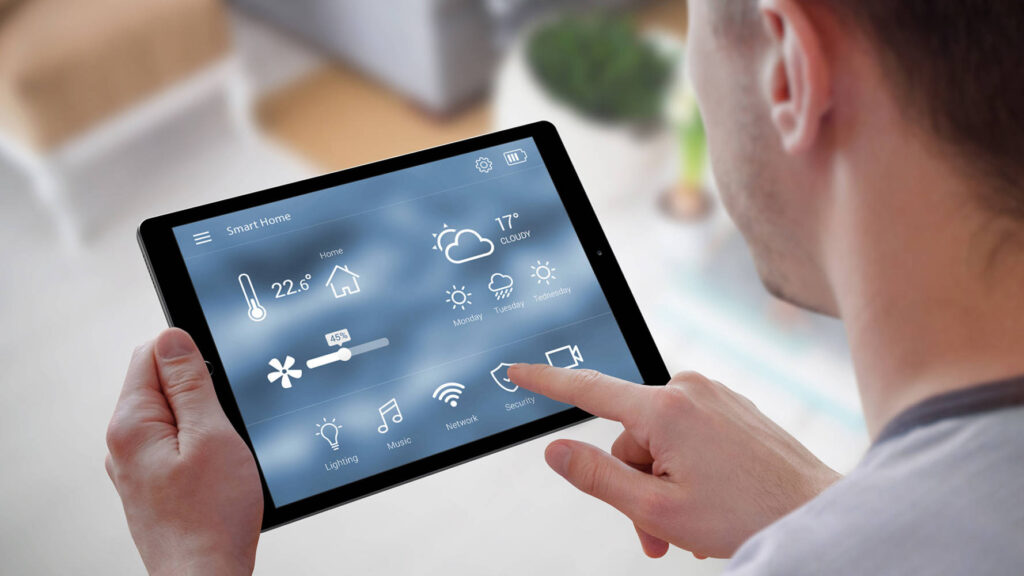 It's Smart To Plan
Smart home design has made it easy to control temperatures, lights, and security features from a smartphone or voice-activated assistant. The possibilities seem endless, and we're just getting started.
You don't have to do this alone. An experienced electrician can offer expert advice on planning and installing everything you need.
Go Hard-Wired
Most home wiring experts recommend choosing hard-wired solutions. Although it seems everything operates wirelessly these days, hard wiring is faster, more reliable, and more secure. If you're using the internet to conduct financial or personal business, hard wiring will keep your information safer than wireless transmission will.
Double Your Cable Connections
In a normal wiring setup, you should extend one category 5 cable and one RG-6 coaxial cable to each room where you want to power. This allows each room to receive telephone and data communications. These cables should connect directly to your main electrical panel.
If you want to be ready for future needs, double the number of cables you use in each room. Connect two category 5 cables and two shielded coaxial cables from the distribution panel to each room. This will allow each room to receive and send almost unlimited amounts of data.
Choose Fiber Optics
If you want a house that will adapt easily to future needs, choose fiber optic cable if you can. Although it's more expensive than standard communication cables, it's preferable for many reasons. Fiber optics allow enormous amounts of data to move in and out at high speed. They provide enormous capacity and are more durable than copper wires. Many technology experts prefer to work with fiber optics. Like all technology, these cables will probably become more affordable in the future. You can be ready for the future now with fiber optics.
Add Roughed-In Boxes
If you really want to prepare for the future, ask your SESCOS technician to rough-in electrical boxes with no panels in them to exterior walls or outdoor buildings. Add plastic conduits so it's easy to wire them. In the future, when you decide to install a light, television, speaker, or other devices in one of these areas, the box and conduit will be ready.
Stay Safe With SESCOS
SESCOS can help you plan your wiring, install cables, check your panels and run wiring everywhere you need it. If you want to be sure your home can meet your electrical needs safely, contact SESCOS today.