Light Up Your Built-In Shelves
Built-in shelving gives any room an elegant look with a unified style. Whether you use actual, built-in shelving that's already in your home or install shelves that look like they're built-ins, you'll have an elegant and timeless look.
Add Style With Built-Ins
Built-in units also supply outstanding storage and display options.
When you're choosing styles and colors, keep the following pointers in mind.
Choose matching colors. Painting all your built-ins the same color will blend them together even if they're not from the same matched set. Painting them to match your walls will make them seem built-in even if they're freestanding.
Choose traditional styling. The classic style of a built-in is with closed doors on the bottom units and a mix of open and closed shelves on the top units. This is a classic style that will work with any home décor and any room.
Use the space to best effect. Consider the way your items will look on the shelves. Since these shelves put everything into sharp focus, make sure your items look neat and style them with care. Grouping books by color may sound silly, but it works. Place collectibles or art pieces in their own spots. Hide electronics behind an attractive door.
Light and Shelving Options
Consider whether you want to add lighting to fixtures you already have or buy fixtures with built-in lighting systems. There are advantages to both, and it will depend on what's more convenient for you and how comfortable you are with wiring and electrical work. There are three good options.
Adding wiring to your fixtures. This is a good choice if you have cabinets or shelving units that you really like or they're built into your home in such a way that moving them is impossible.
Install shelves with integrated lighting. The advantage to these is that they're single units that you can move or change whenever you like. These units are easy to light because the lighting fixtures are already installed. You will still need to hook them up and wire them correctly.
Use adaptable LED lighting. One way to work with any type of shelving unit is to use alternative LED lighting fixtures. You can buy strip LED lights and LED tapes that are easy to install, give you the look of recessed lighting and save tons of energy.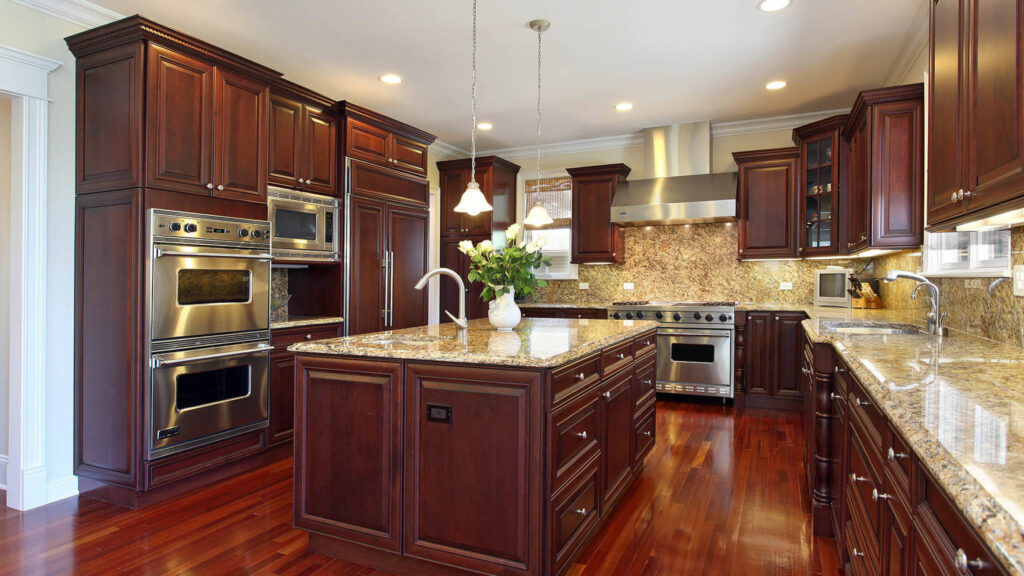 Creative Ideas With LEDs
Some ideas for LED lights include:
Reel lights. These come on a reel that you simply cut and paste like a ribbon onto your shelves, under your cabinets or over your shelves. They come with a transformer that you simply plug into the wall.
Under-cabinet lights. Use these under shelves to create an accent or task lighting. Install light rails to hide the wiring and give your cabinets a finished look.
LED pucks. Place these small, fixtures directly on your shelves to illuminate them.
Rope lights. These add a soft, subtle glow to your shelves. They are easy to install anywhere. The bulbs are long-lasting but cannot be replaced. When they burn out, you have to replace the whole rope.
Wiring Considerations
When you run wires to your cabinets, you'll have to drill holes for the neatness and safety. If you don't want to do that, you'll have to hook up your lights to a battery source that you can keep hidden.
If you're also planning to run television or wireless cables, remember that you can't run them on the same conduit that you're hooking up to your lights.
Let SESCOS Light You Up
If you're ready to get your shelves looking their best, contact team at SESCOS. Our expert technicians have the know-how and experience to safely and properly wire all your shelving and get it brightly lit.