Best Places to Install Recessed Lighting
Recessed lights can transform any room, adding diffused light from streamlined, stylish cans. They work almost anywhere, but because they can be tricky to install, it's important to plan ahead carefully.
Where Are the Best Places to Install Recessed Lights?
You can install them almost anywhere, but they are better suited to specific rooms and decorating styles.
Kitchen
Pros: Wash the room in subtle light that lets you see your whole kitchen in clean lighting. Wall washing works well in kitchens to give the whole room a diffuse glow.
Cons: You may not get the bright, focused light you might want for cooking and cleaning. If you need task lighting, under cabinet lights are a better option. You can even install LED strips for easy installation that won't require rewiring your walls and cabinets.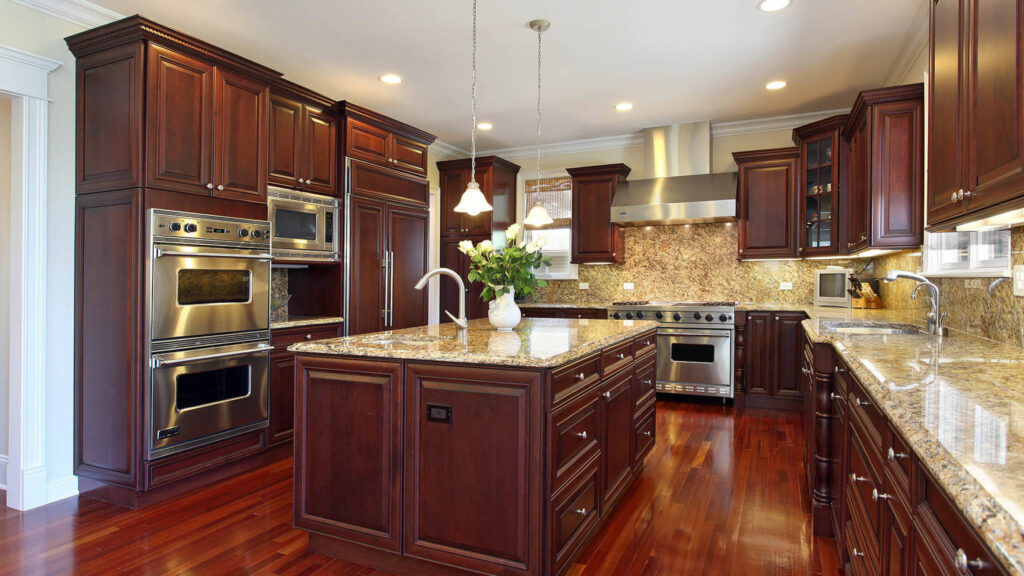 Dining Room
Pros: Recessed lighting can create a beautiful environment in your dining room. LED lights now have dimming features and color choices. Use warm, lower-level lighting to add an inviting, comfortable glow.
Cons: If you have a ceiling that isn't suited to recessed lighting, consider a chandelier instead.
Living Room
Pros: As in the dining room, you can create a lovely, warm glow and accentuate your artwork with the proper placement of recessed lights. To achieve the best effect, place the lights two to three feet away from the walls.
Cons: Spacing is important to make any room look its best with recessed lighting. If the ceiling in your room is too small to allow the correct spacing, consider using a chandelier or table and accent lamps instead.
Hallways and Closets
Recessed lights in hallways and closets add safety. They're also a good idea in these rooms because they won't interfere with smoke detectors.
Bathroom
Pros: If your bathroom ceiling is suited for recessed lights, they can make a stylish statement there.
Cons: When it comes to a bathroom or dressing room, many people prefer a vanity mirror with bright lighting that mimics sunlight. This is the best lighting to use for wearing makeup, using hair color or trying on clothes. To get it, use LED lights that are cool and bright. Recessed lights may not be bright enough to give you the same effect.
Bedroom
Pros: Recessed lighting can create a warm, cozy feeling in any room. This lighting is especially useful to create a reading nook in the room or a reading area around your bed.
Cons: The sleek, modern style of recessed lights may not mesh well with the décor you've chosen for your bedroom, especially if your bedroom has a vintage or cottage styling.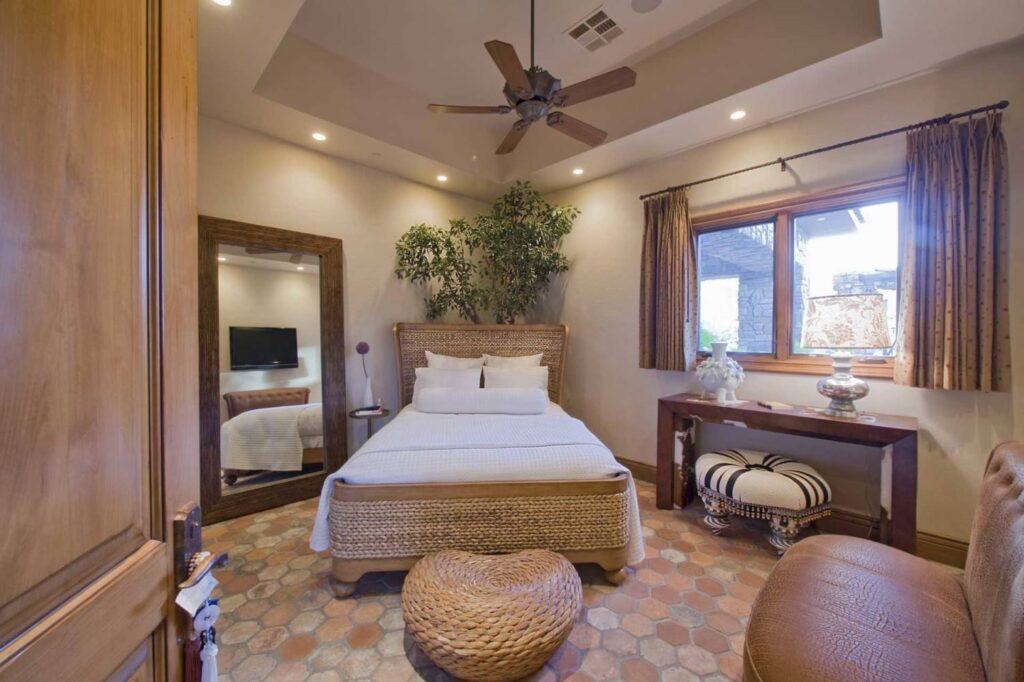 Shed, Basement or Garage
Pros: If your shed, basement or garage has a ceiling that's suitable for recessed lighting, you can add recessed lights as part of refinishing it into a living space.
Cons: It may be excessively complicated to wire and install recessed lights in a garage, shed or other utility areas. These areas are better served by utilitarian lighting that works with the current ceiling structure.
Other Considerations
Spacing. The spacing of recessed lights is important. Don't line them up like the lights on a stage or an airport runway. Space them several feet apart from each other for a stylish appearance.
Highlighting. To call attention to drapery, statuary or artwork, place the recessed light canister one to two feet away from the item you want to illuminate. If it's a three-dimensional item like a statue, use two or three lights to illuminate it from different angles.
Wiring. Make sure you understand the basics of wiring for recessed lights before you start tearing into your ceiling. Installing and wiring recessed lights can be complicated.
Always consult a qualified electrician.
If you are installing near ceiling insulation, the fixtures you use must be IC- housing rated.
Don't try to put recessed lights in concrete ceilings.
Some localities require permission before you can install recessed lighting.
Avoid installing recessed cans in ceilings that have molding or intricate plaster designs.
Count on SESCOS for Expert Installation
If you're ready to install bright, modern recessed lighting in your home, make sure you take into account the spacing, light levels, and placement of the cans.
SESCOS can provide expert guidance on the wiring along with our award-winning service and installation. Get help with all your lighting and all your electrical needs by calling SESCOS today.  Check out our special on Recessed Lighting sales and installation!